Give Me 5 Minutes, I'll Give You The Truth About Jet ski Fishing
Senses
Like humans fish are very well aware of what is taking place around them; they can taste, touch, smell, hear and see. They also have some extra senses that are unique to fish alone. The more knowledge you have about fish and the specific species you wish to target the easier it will be for you to catch them from your PWC.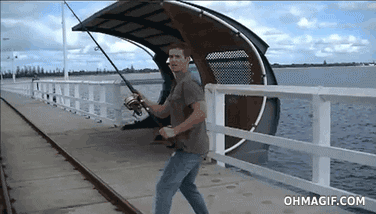 Did you know fish are capable of seeing above the water? When the light rays bend as they enter the water, they create a circular window in the water's surface enabling the fish to see. If you can see a fish, there is a high chance it can see you as well.
If you want to avoid scaring the fish away, it is advised that you keep a low profile on your jet ski as you draw closer to fish holding water.
Do you remember your parents telling you to eat the head of the fish to improve your eyesight? That's because fish have got an exceptional vision.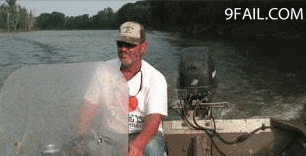 They have got perfectly round lenses which enables them to see underwater. Freshwater fish don't have any eyelids, in order to regulate how much light enters their eyes they have to move to another area or a different depth.
Most fish have colored vision although this is only useful during the daytime and when the water is shallow. This is why lures are manufactured in a wide range of colors.
The majority of fish species scope out their food with their eyes. Some of them are even capable of spotting microscopic food such as plankton. The eyes of a fish are typically located on each side of their head near the top which means that they tend to eat prey that is above them and they are capable of seeing to their left and right at the same time.
As an angler you will want to take advantage of this fact by presenting your baits and lures just above the fish's eye level. Fish are incapable of seeing anything behind them or below their own head.
However, their side view is very good because they have an extremely wide range of peripheral vision. Some species such as the walleye have got exceptionally good night vision. Fish such as the yellow perch can barely see anything at night. Therefore, it would benefit you to fish for certain fish during the night and others during the day.
After reading up on some of my past blog entries -it has probably become apparent that the strong majority of my experience in PWC
fishing arena has been done at local lakes for largemouth bass, Trout, etc… – which is only a taste of what the sport of jetski fishing can be for the adventurous fisherman.
Fortunately, if you're like so many other fishermen out there who are always 'phishing' for that perfect story of astounding high-sea
adventure to tell around the campfire, you might try your line with Deep-Sea jet-ski fishing.
A good friend of mine who lives out on the coast of California takes his Waverunner out for a spin from time-to-time to see what he can pull up out of the vast Pacific, and always seems to have a new and interesting tale about his experiences each time he goes out.
Jetski Fishing Advantages
One of the advantages to deep sea jet-ski fishing is having the opportunity to catch a much wider variety of fish. Just make sure that if you're going to be out a substantial distance from shore (20-30 miles) that you have safety in mind, as well. It might not even be a bad idea to have someone follow you out in a boat just in case you get something on the line that's a little bigger than expected.
Some of the rare fish that have been known to be caught while deep sea fishing from a Waverunner is the Frostfish, Gemfish, Ribbonfish, and much more depending not only on your location and distance from shore but also from the methods used to bait and attract the fish.
Although deep sea fishing may not be for everyone, I think it's certainly, at least, worth mentioning since it opens up the possibility fora whole new world of jetski fishing in this ever-growing, and exhilarating sport.
If you've been a fan of jet ski angling and are looking for a new and exciting challenge; now is probably the time to out there and give it a try. Good luck, and feel free to contact us to let us know what you've caught, as we're always up for a good story!
Please watch our PWC fishing in action right below:
When you enjoy PWC fishing, there are different challenges that can come.
Your line can only head out up until now, so that can make it hard to get some of the fish that decide they want to remain in the middle of the lake, or other hard to reach areas. It might mean altering your rod and reel, your bait or your place simply to be able to obtain a good catch or you can end up leaving empty handed.
Rather of attempting to lure those fish to come to you, you can go to them and hunt them in their own home territory. The very first time you attempt this great hobby, you will have a blast. Not only will you be able to wander around the lake a lot simpler, however, you will be able to go to the places that the fish are hiding in. And you will not have to sit in the same location awaiting them to come to you! If you are done fishing for the day you can still enjoy your time at the lake with your jet ski; the finest part is that.
SeaDoo fishing is terrific when you have the right devices. The right jet ski will have all the areas you require developed into it or connected that will enable you to hold your rod and deal with. It should have sufficient storage space to prevent the fish you plan on capturing and even a few drinks while you are enjoying your time on the lake.
Did you know that… LAKE ELSINORE: License-free fishing permitted Saturday
For more about jet skis click here.
Normal watercraft fishing can be a costly hobby to take up. Between the watercraft, equipment, and time, the expense vs. advantage does not constantly pay off. But there is great information for those of you out there that want a taste of the thrill of fishing. Rather of spending tens of countless dollars on watercrafts, marina costs, and storage fees, you can go fishing with your favorite Jet Ski! Called the next fishing frontier, it takes the finest part of fisheries as a hobby- break on the water, relaxing, gorgeous scenery- and leaves the negatives behind.
There are also no limitations on exactly what kind of water in which it can be utilized. Whether you favor fresh or salt water, the Pac-Rac will go with you.
There are multiple bundles to pick from. If you need just the basics, there is the naked Pac-Rac, or if you want a bit more, there is the Deluxe fishing package. Strong Outdoors knows what you need for your water scooter fishing undertaking, but that's not all. Whether you prefer to hunt, fish, or camp, Strong Outdoors is the best area to discover what you are looking for.
For those who enjoy fishing jet ski design, among the most discouraging problems is getting all the equipment you require on the jet ski without putting yourself at risk. Coolers, poles and other devices can posture a risk if not protected properly, and jet skis certainly don't have space a boat does.
Strong Outdoors has the option. Introducing the PAC – RAC, a good sense solution developed out of requirement and imagination, allowing you to have the ultimate jet ski fishing experience. This adjustable rack fits on nearly all different boat produced in the last 14 years.
Made of stainless steel, the PAC – RAC was created for the individual purpose of carrying and securing anything you have to take along on your fishing expedition, removing worry while raising your level of safety. It is incredibly simple to set up, and no long-term changes need to be made to your boat to use it.
Fishing needs a lot of equipment: rods, reels, fishing line, entices, life jackets, and more. The PAC – RAC was produced to be made use of for any outdoor water activity, from off-shore fishing journeys, river fishing, or even weekend adventures on the water.
Top Stories - Google News
Google News
This RSS feed URL is deprecated, please update. New URLs can be found in the footers at https://news.google.com/news
Posted: February 24, 2018, 9:10 pm
Posted: February 24, 2018, 8:29 pm
Posted: February 24, 2018, 7:22 pm